Aunty May Owen was honoured for her longstanding commitment to Aboriginal education at the VAEAI Wurreker Awards on Thursday the 26th of October, held at the Aboriginal Advancement League in Melbourne on the lands of the Wurundjeri People.
Aunty May served as Chairperson of the Barwon Local Aboriginal Education Consultative Group for over 15 years. This voluntary group drives education advocacy from a local level, providing advice on student needs from kindergarten through to post-compulsory schooling. "It has been a privilege to serve the community in the education space, all our children and grandchildren are in the school system, so we are always thinking and talking about education'. Aunty May received the Special Recognition Award and thanked 'the many people that have supported me on this journey'.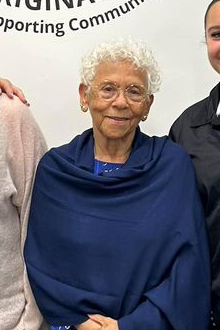 The annual Wurreker Awards, the hosted by The Victorian Aboriginal Education Association (VAEAI) celebrates the people and organisations that passionately contribute to Koorie training, education, and employment. Now in its 18th year the Awards highlights how high-quality learning and experience can open new pathways for Koorie people.
"The Wurreker Awards are a highlight of the Koorie education calendar." Says VAEAI President, Bangerang and Wiradjuri woman Geraldine Atkinson. "Congratulations to the finalists and the Wurreker Award Winners, thank you for your work and dedication, for creating pathways, meaningful employment and culturally relevant programs that enrich our learners and our Community."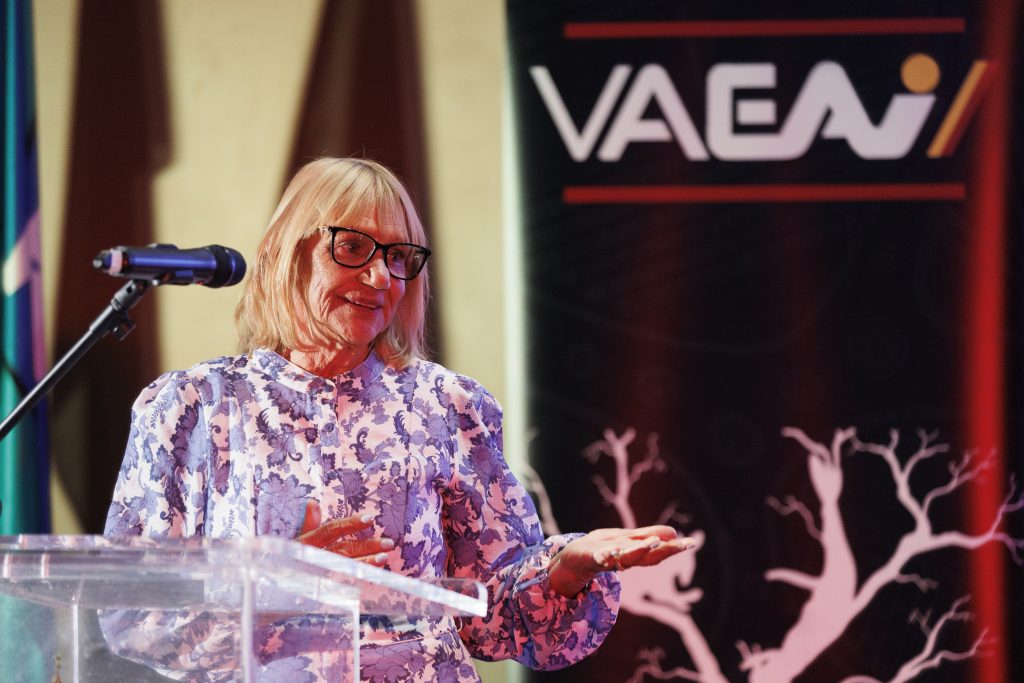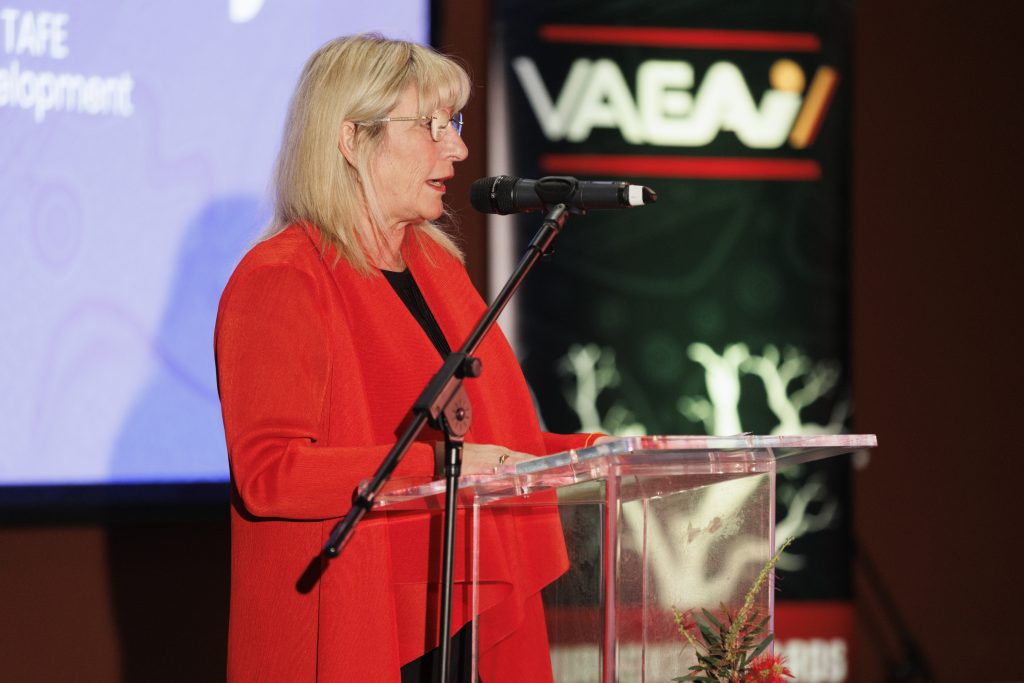 "A culturally appropriate, co-designed approach to vocational learning for First Nations people can greatly improve student outcomes, and these Awards recognise the people and organisations who put that approach into action," says Gayle Tierney, the Minister for Skills and TAFE and Minister for Regional Development said "
Community Based Employee
Sheeneeya Penrith
Sheeneeya Penrith is a proud Dja Dja Warrung and Yorta Yorta woman who works at the Victorian Aboriginal Legal Service specialising in the Balit Ngulu youth program.
Sheeneeya provides legal assistance and representation to community members between the ages of 12-21 across Melbourne and Greater Shepperton. Sheeneeya attends courts and prisons to support her clients and link them back into community-based programs.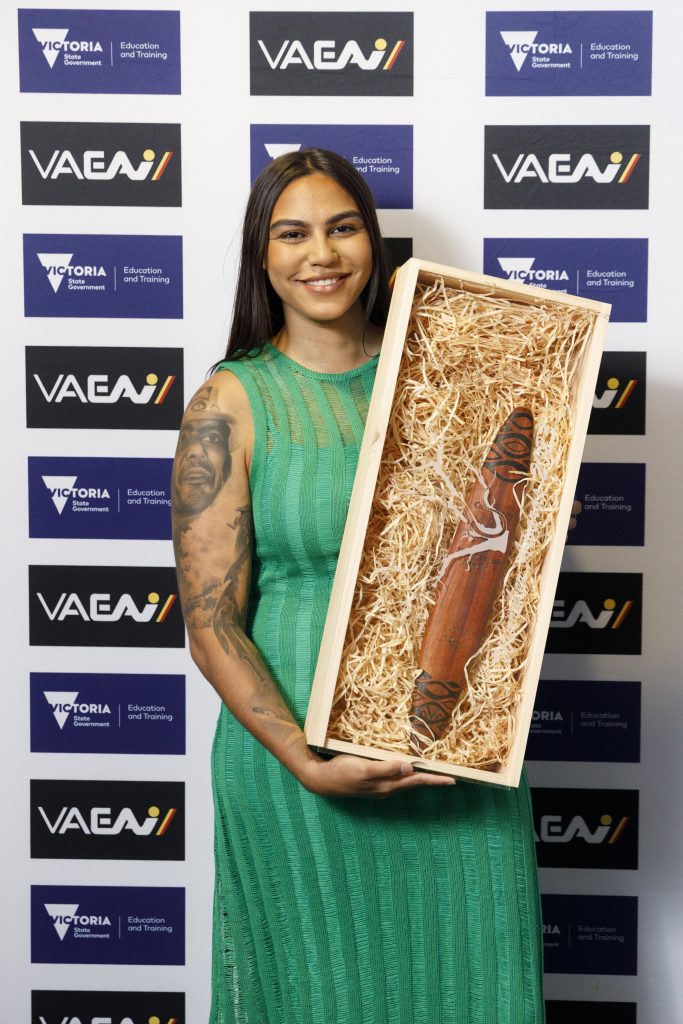 Public Sector Employee
Joanne Brunt 
Joanne Brunt is a proud Gunai woman employed with LaTrobe City Council and is responsible for the Steps To The Future Indigenous Employment Program.
Joanne is the Coordinator of Employment Development with Latrobe City Council. Through the Steps To The Future Indigenous Employment Program Joanne has supported 100 Koorie people in Gippsland to gain employment in health services, construction, land management and administration. The program has a 85% retention rate.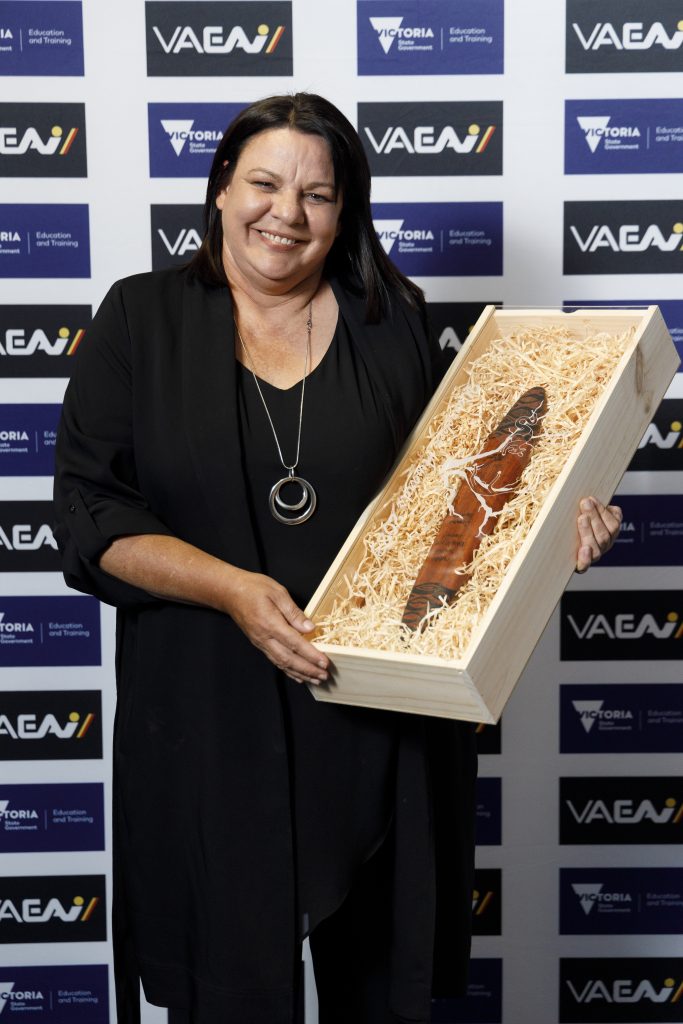 Private Sector Employee
Shannon Winmar
Shannon Winmar is a Ballardong man from Noongar Country undertaking an apprenticeship in civil construction through First Nations Traffic management.
Shannon, who lives in Traralgon, began his career as a Traffic Controller in 2021 and is currently undertaking an apprenticeship in civil construction through First Nations Traffic management.
First Nations Traffic management supply skilled traffic controllers to civil construction projects. Their focus is on changing lives through employment. Shannon has overcome barriers to employment, provides for his family and is a positive role model for his Community.
Teacher/Trainer
Chris McGinty 
Chris McGinty teaches all core Senior VCE Vocational Major subjects in Dulka Yuppata's Koorie Programs.
Located on the Midura Campus, the Dulka Yuppata ('Place of Learning') Training Centre provides support and assistance to all Koorie learners enrolled at SuniTAFE, Mildura campus. 
Chris's work has been influenced by her time spent with young Koorie women in the Sunraysia region through holiday camp programs; "During the holiday programs, we would go canoeing and do weaving activities supported by local Elders and this was a very intensive experience that connected me with Koorie culture". These connections helped Chris to embed Koorie perspectives into Dulka Yuppata's programs. "Winning the award is really humbling and is such a wonderful recognition of the long hours that all of the staff at Dulka Yuppata put in," says Chris.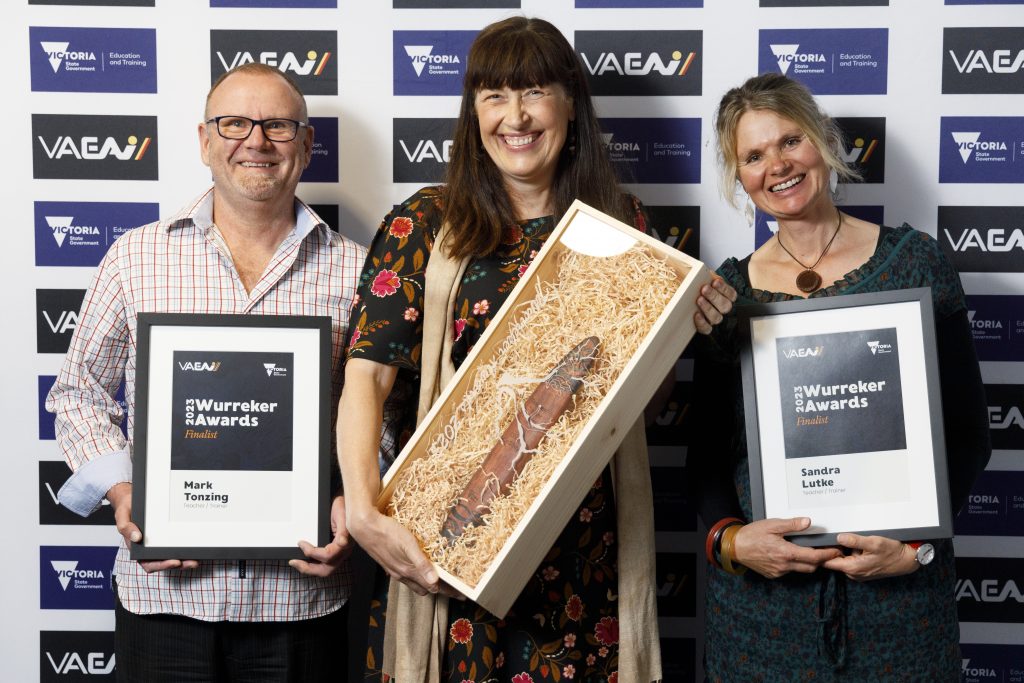 Community Employer
Bendigo and District Aboriginal Co-operative
The Bendigo and District Aboriginal Cooperative (BDAC) has been running a Careers Hub pilot program over the past 12 months that focuses on helping Koorie Community members gain employment.
BDAC's careers hub also provides also Cultural Awareness training to the employers, helping to create culturally inclusive workplaces for Community members. BDAC's Katherine Hietbrink says, "It was an honour and privilege to receive this award in recognition of our program's positive outcomes for our Koorie Community. We are pleased to have recently received additional funding to allow us to continue the program for another four years."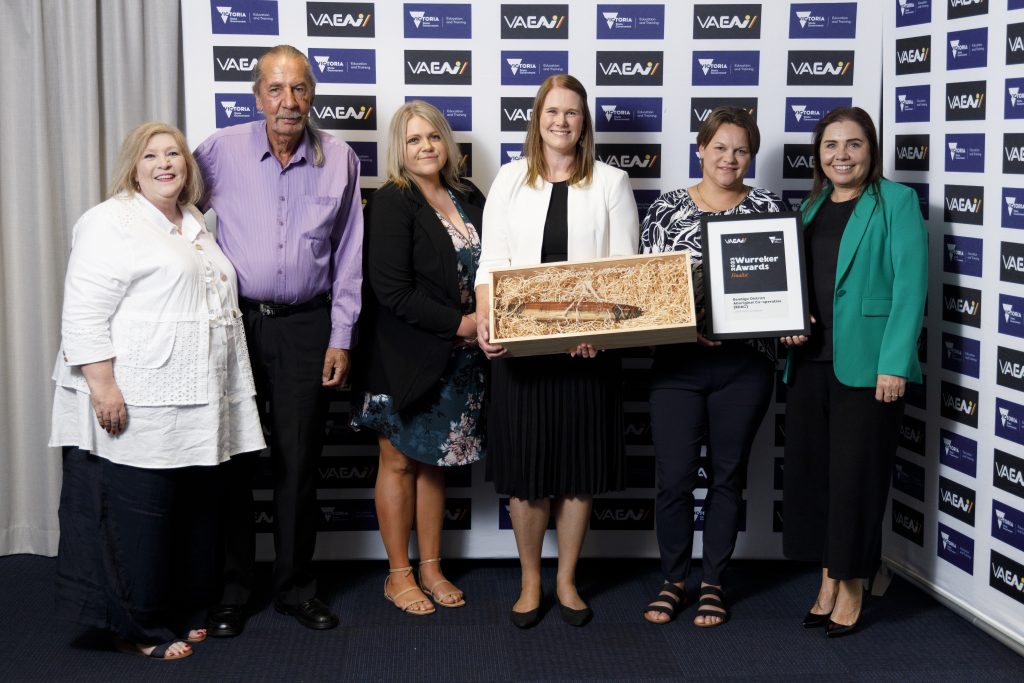 Government Employer
Latrobe City Council 
Latrobe City Council has a strong record of sustainable employment outcomes for Koorie people and has establishing strong partnerships with Aboriginal organisations and all levels of government across the Gippsland region over the past 20 years. The council assists Koorie job seekers in Gippsland to meet business needs and opportunities.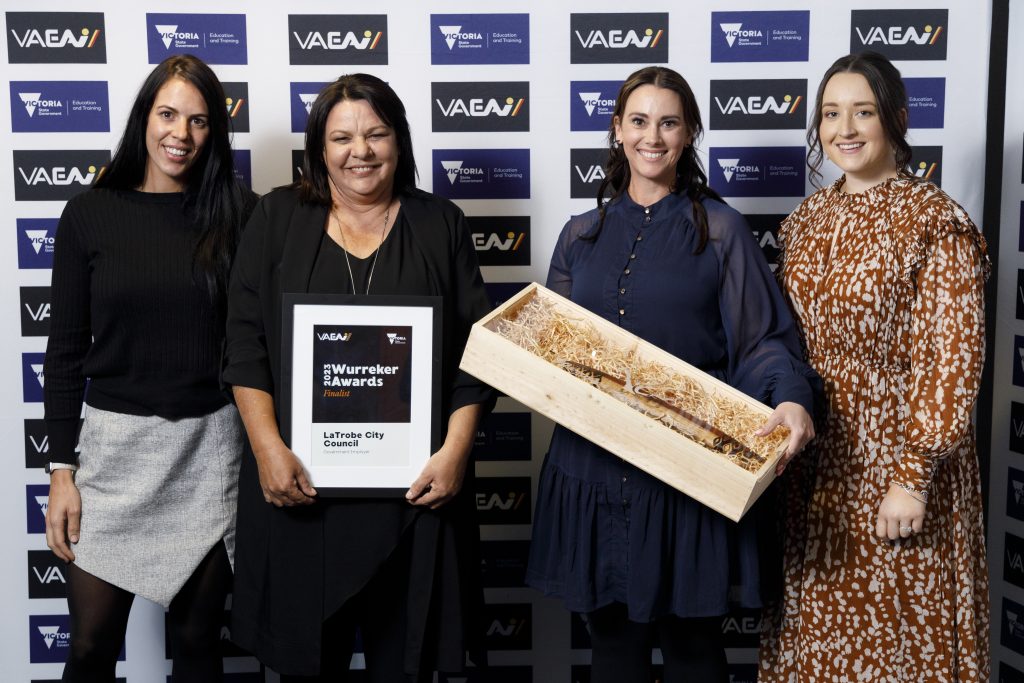 Private Sector Employer
Pearce Cameron Contracting
Pearce Cameron Contracting is an Aboriginal landscaping and environmental business based in Bairnsdale, established in 2022.
Pearce Cameron Pty Ltd offers plant and machinery hire along with a specialisation in remediation of Country, erosion control and environmental management. A company that is majority owned by, supports and mentors Koorie people.
Co-owner Nigel Pearce says "a lot of industry trainers just give mob their ticket to work, we spend time, letting them work with our machinery so that they are getting those practical skills." Pearce Cameron Contracting currently employ five Koorie staff members and have worked to build the visibility of the Koorie community in their region, "we designed and built an Indigenous Garden with a Yarning Circle for Bairnsdale Regional Hospital, which is great representation of Community in Bairnsdale," says Nigel.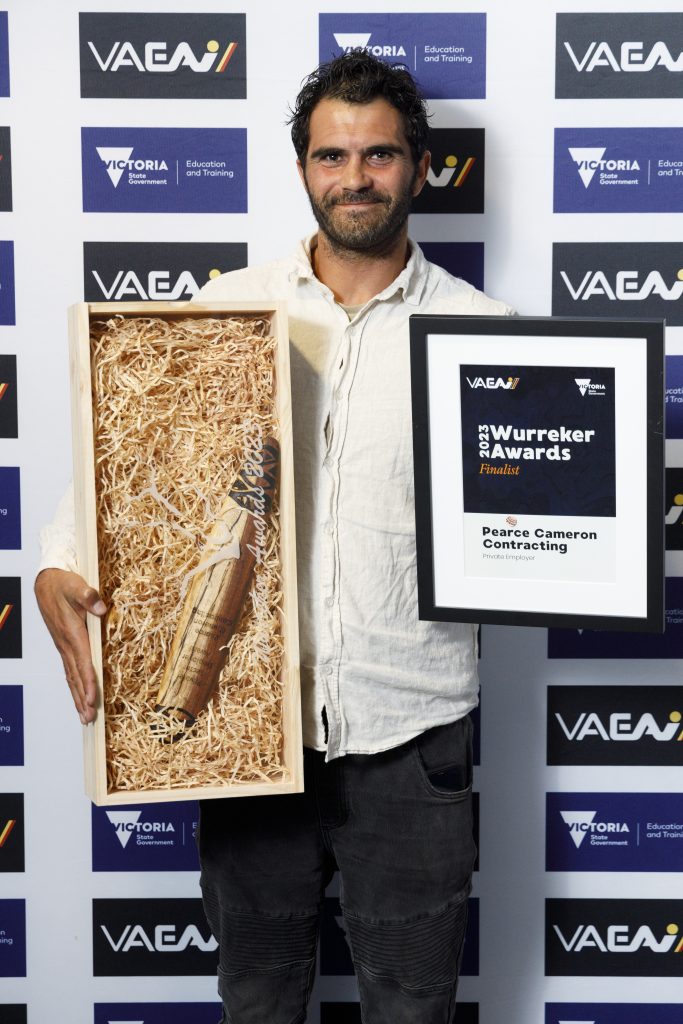 Koorie Organisation Training Provider
Victoria Aboriginal Community Services Association Ltd
The Victorian Aboriginal Community Services Association's (VACSAL) programs help to increase Aboriginal engagement in education, leading to meaningful and sustainable employment in the community services sector.
VACSAL became an RTO in 2013 and a Learn Local in 2019. VACSAL has provided accredited and non-accredited training to over 385 Koorie and non Koorie students across Victoria for over 10 years with 227 students gaining employment and 17 students going onto higher education.
VACSAL CEO Linda Bamblett says 'VACSAL pedagogy's ensures our students are at the centre of their learning journey, our RTO and Learn Local has great success because our training is delivered with cultural integrity'.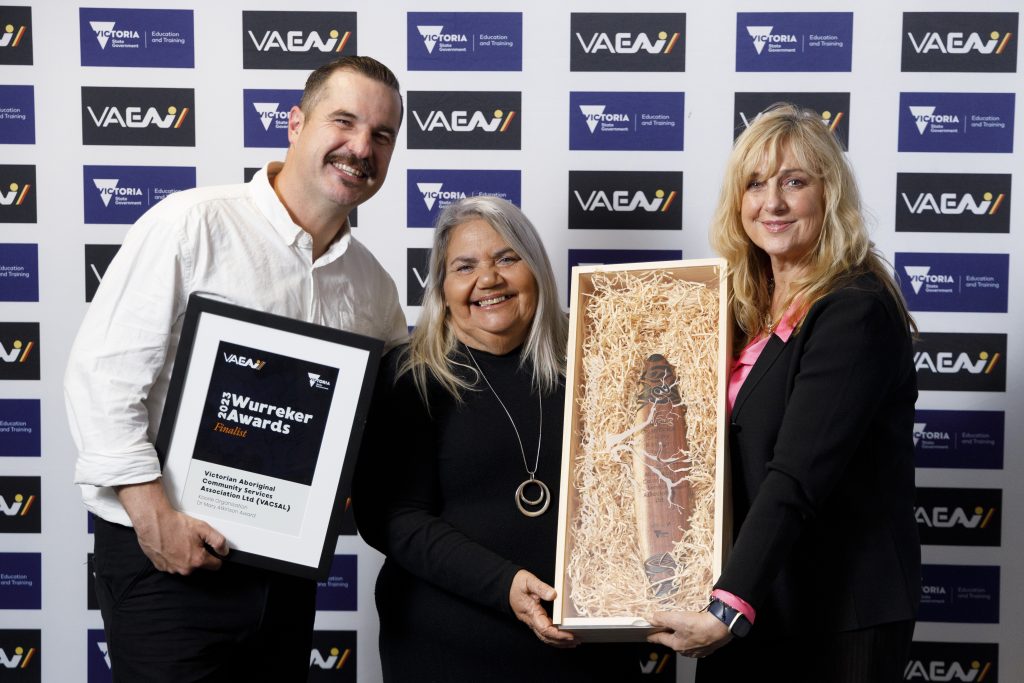 Innovative Koorie Learner Pathways – TAFE institute
The Gordon Institute of TAFE
The Gordon's Kitjarra Wurrun-Ngeen Centre offers support to the TAFE's more than 200 Koorie students, helping them to achieve their full potential in education, training and employment.
The Kitjarra Centre has partnered with Narana Aboriginal Cultural Centre to support the Kitjarra team's Aboriginal Education Model learning principles and practices. This relationship has resulted in ongoing support for significant events, community meetings, student awards ceremonies and community Elders' engagement with youth.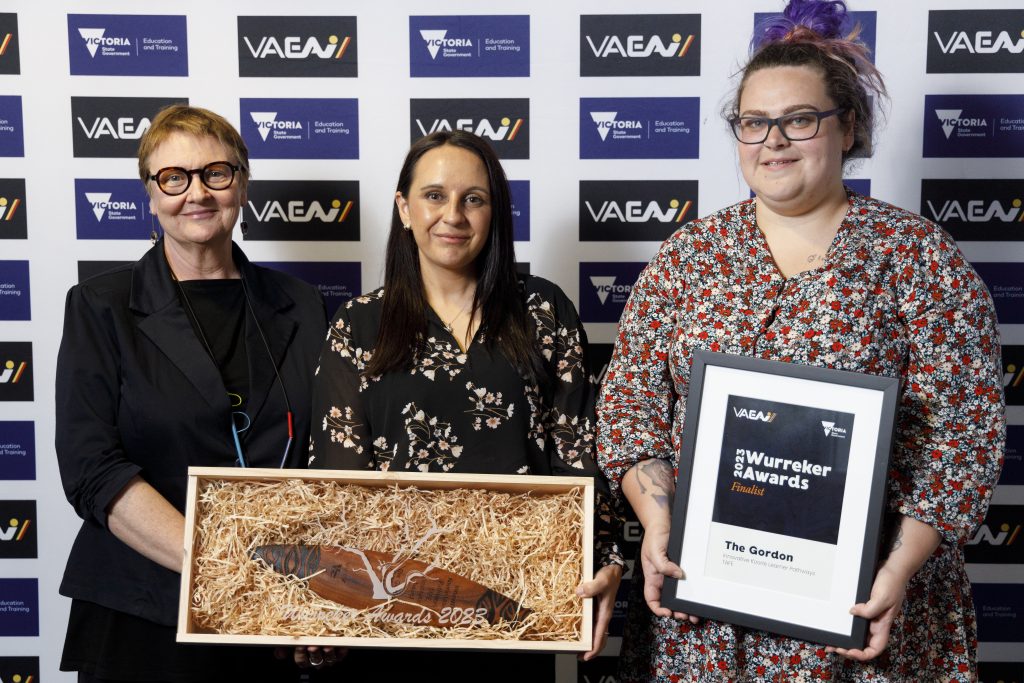 Innovative Koorie Learner Pathways – Non-TAFE Provider
Australian Centre for Career Education
Australian Centre for Career Education has long advocated for the importance of delivering appropriate career development services for the Koorie community.
ACCE collaborates with Koorie communities to increase the Indigenous workforce across sectors. Penny Dawe, CEO of ACCE says, "Career development is a social justice platform and it's our mission to close the gap by helping in the development of a future Aboriginal-led workforce."  The centre has plans to create their own community led body of Koorie Career Practitioners to support the community workforce and provide leadership within the careers space.