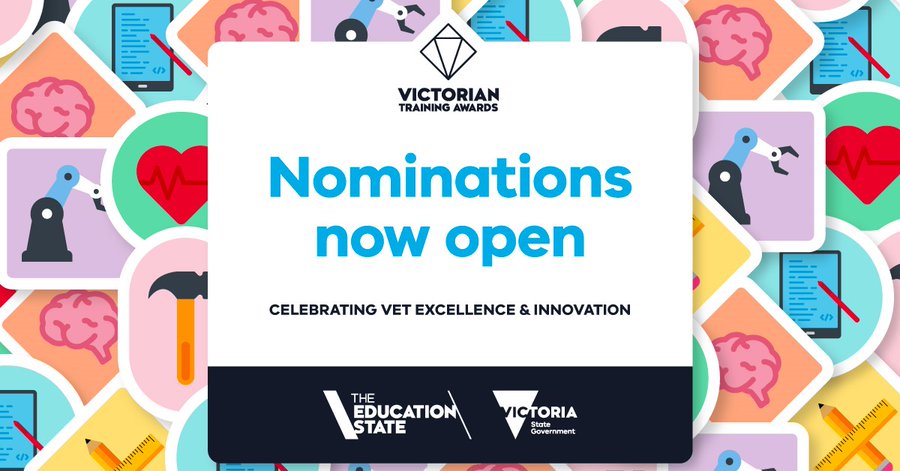 Nominations for the Victorian Training Awards are now open! Now in their 67th year, the prestigious Victorian Training Awards foster connections and collaboration, bringing together apprentices, trainees, students, teachers, training providers, employers, and industry representatives, sharing in a high-quality training system that meets the needs of all Victorians.
The outstanding efforts of apprentices, students, teachers, employers and training providers can now be acknowledged by nominating them for a 2021 Victorian Training Award.
Give someone a pat on the back, recognise their achievements, and get the chance to win $5,000 in prize money with a Victorian Training Award nomination! Help us celebrate apprentices, trainees, employers, trainers and organisations in the TAFE and training sector by submitting a nomination now.
To download the nomination guide and submit a nomination visit: https://www.education.vic.gov.au/about/awards/vta/Pages/default.aspx