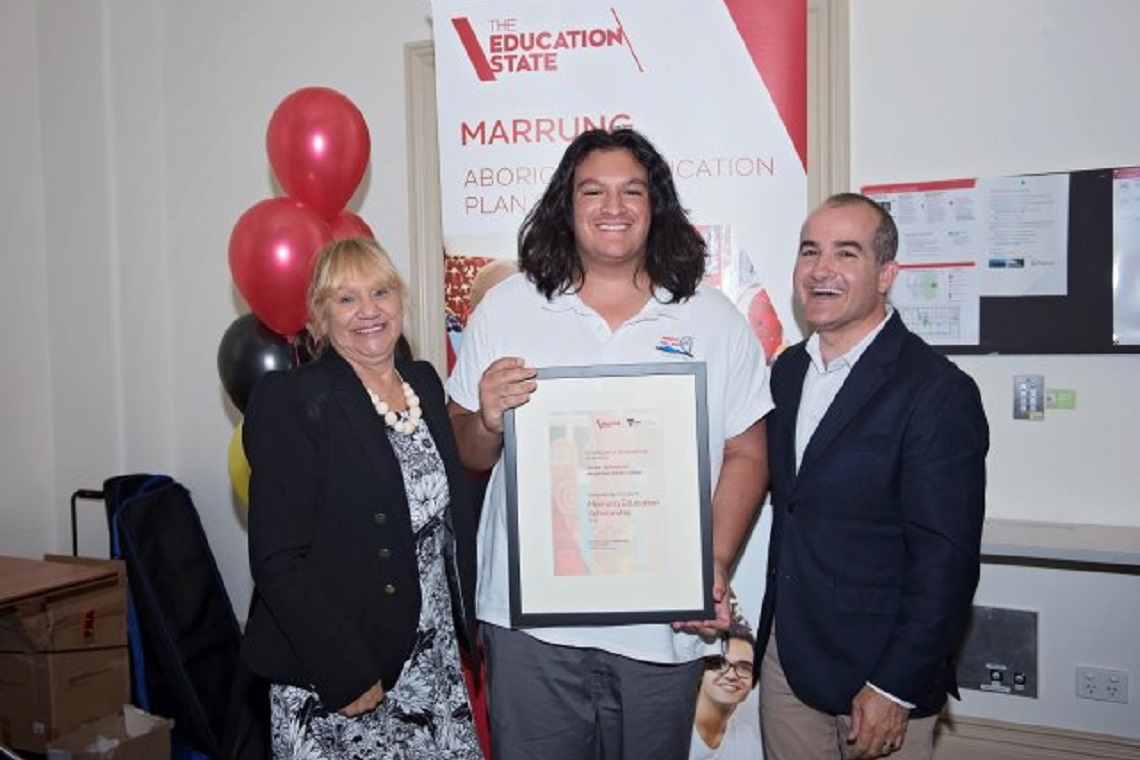 The Marrung Education Scholarships program provides scholarships to support Aboriginal and/or Torres Strait Islander students to complete Years 11 and 12. The program offers 20 scholarships of $5,000 each ($2,500 per year over two years). The scholarships recognise students who demonstrate a high potential to succeed in their chosen pathway.
The Marrung Education Scholarship were formerly known as the Wannik Education Scholarships.
Who Can Apply?
Marrung Education Scholarships are for students who are:
Aboriginal and/or Torres Strait Islander
completing Year 10 at a Victorian government school
planning on completing Year 11 and 12 at a Victorian government school
How are successful applicants selected?
A selection panel made up of representatives of the Department of Education and Training (DET) and the Victorian Aboriginal Education Association Incorporated (VAEAI) reviews applications and selects the 20 successful applicants.
Selection is based on the following criteria assessed for each candidate.
Involvement in the Aboriginal community
Year 10 results
school reports
potential to succeed in a chosen pathway
references from school and community representatives.
How to apply
To apply for a Marrung Education Scholarship, eligible students need to:
Download the application form from https://www.education.vic.gov.au/about/programs/Pages/marrung.aspx
Submit the completed application form to the Koorie Outcomes Division, DET by the due date listed on the website, using either of the following addresses:
Mail
Marrung Education Scholarships
Koorie Outcomes Division, Department of Education and Training
Level 25, 80 Collins Street
Melbourne VIC 3000
Email 
Subject: Marrung Scholarships [insert full name of applicant and school] marrung@edumail.vic.gov.au


Applications close Friday, November 1