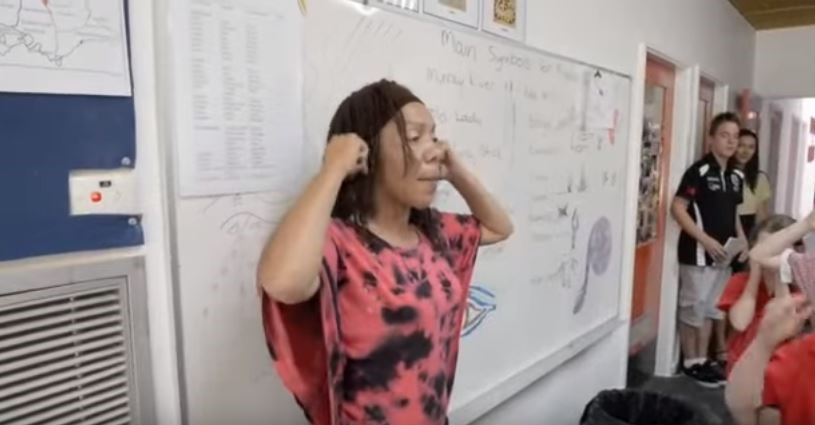 Following two years of preparation prior to commencement, Gowrie St. Primary School in Shepparton started teaching Yorta Yorta in 2015, initially with Melinda Solomon and Annette Tricarico, and the support of specialist language teacher Ebony Joachim. In 2018 the program is delivered by Yorta Yorta teacher Roxanne Atkinson with the support of classroom teacher Annette Tricario, the Yorta Yorta Nations and visiting Elders such as local Merle Miller who is regularly involved in the program to share cultural knowledge and stories.
The Gowrie St. Yorta Yorta Language Program is taught to all students in Years P-6, and emerged as a community-led initiative. For this reason there is a lot of community support, and the program is actively assisted by community members. Students also visit the Rumbalara Aged Care Facility in Shepparton, where students interact with Elders using Language words, and Elders share stories.
For Marion Wetherbee the Principal, having this program embedded in the school's curriculum is extremely important for cultural identity. "The students love it! For most it is their favourite specialist subject", she adds. The school has a dedicated facility, a separate annex to the main building which is very inviting and comfortable.
To watch a video clip of the Gowrie St Primary School Yorta Yorta lessons, click here.