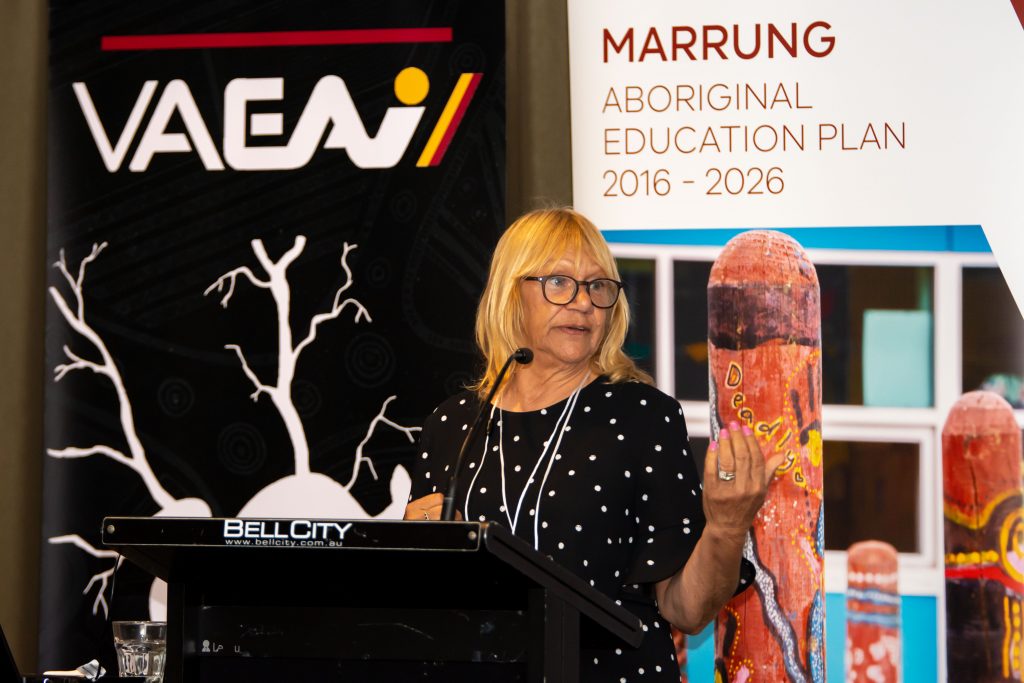 The VAEAI Koorie – Early Years Conference 2019 was held at the Mantra – Bell City earlier this week with key parties involved in early childhood education and care in attendance.
Inspirational messages were delivered by a range of specialists and professionals in the industry, further demonstrating that it is one of the most exciting times in Aboriginal education history.

Attendees were treated to insights from important figures such as Aunty Di Kerr, Deputy Premier James Merlino, VAEAI President Geraldine Atkinson and five significant key note presentations from Dr Esme Bamblett, Emeritus Professor Judy Atkinson, Professor Yin Paradies, Miranda Edwards and Stacey Brown.


Day One

Wurundjeri elder Aunty Di Kerr got proceedings underway on Day One and delivered a powerful Welcome to Country.

"I'm so proud of what VAEAI does for the community. They have withstood intense pressure and  have stood tall and solid. I want to thank Aunty Geraldine for what they have achieved at VAEAI,

"If it wasn't for the staunch leaders like Geraldine, we wouldn't have what we have today. The younger people are benefitting from the hardships that came before." Said Aunty Di Kerr.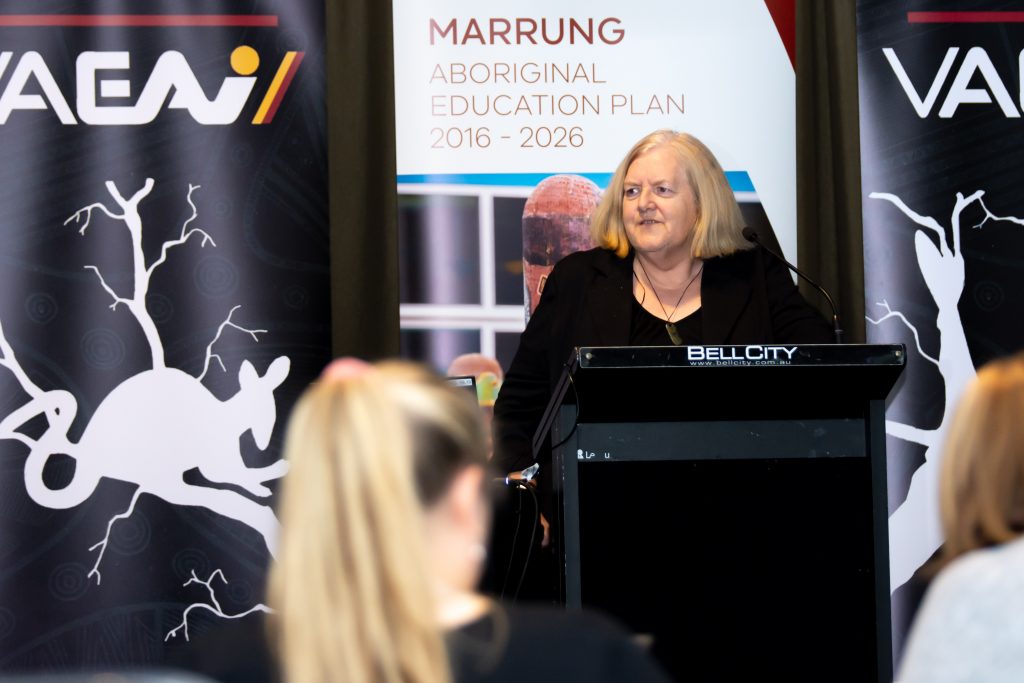 Deputy Premier James Merlino presented early and highlighted some of the amazing achievements that have been observed on the back of decades of tireless work from everyone involved in the sector.
"VAEAI has had a long history of advocacy and hard work in this area. Thank you (VAEAI President) Geraldine and VAEAI for bringing us together today. It's been a long time since we've had all of the important parties of early childhood education for young Aboriginal children in the same room."
"Many of you are directly involved in local early years networks, employed in critically important roles in an area that is achieving fantastic results. All of us here today want the next generation to grow up proud in their culture. We know it all begins with early years." Said Deputy Premier Merlino.
After the Deputy Premier, the audience was treated to a special performance of Twinkle, Twinkle Little Star in language, performed by the Yappera Croc Dancers, a group consisting of kindergarteners attending the MACS early childhood centre.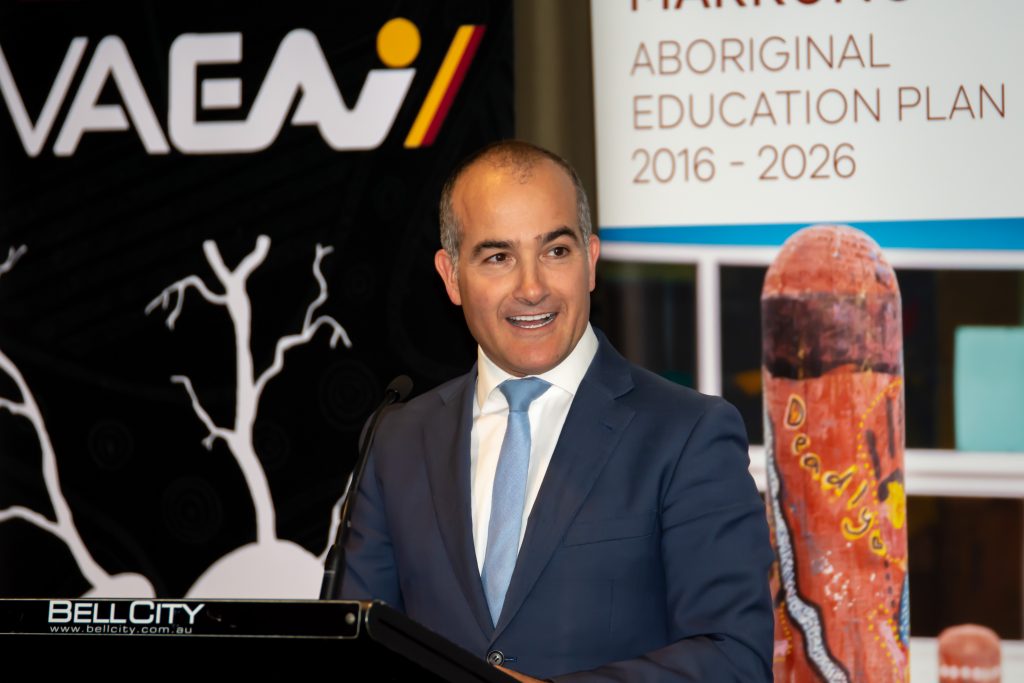 VAEAI President Aunty Geraldine Atkinson then addressed the room, summarising the need for a positive start for young Koorie learners.

"For tens of thousands of years Aboriginal & Torres Strait Islander peoples have provided safe, supportive and loving care for their children. Successive generations of our people have thrived and brought up their children safe and strong on this land.

"High quality, culturally relevant Koorie early years services provide a crucial form of support to our families and children, helping us continue to bring our children up well." Said Geraldine Atkinson.

Dr Esme Bamblett provided the first key note presentation, focusing on growth and empowerment for our young people.

"We need to set our aspirations high for our children. We need to expect them to succeed." Said Dr Bamblett

The remainder of Day One was spent with collaborative workshops followed by a resources expo showcase.
Day Two 
Day Two presented an action-packed series of presentations beginning with internationally acclaimed specialist Emeritus Professor Judy Atkinson.

Emeritus Professor Judy Atkinson identified and analysed continued effects of trauma on Indigenous societies and highlighted the importance of healing.

"We as people living on this continent have been a part of living on a healthy country and we are a healthy people. We looked after the land and we looked after our children." Said Atkinson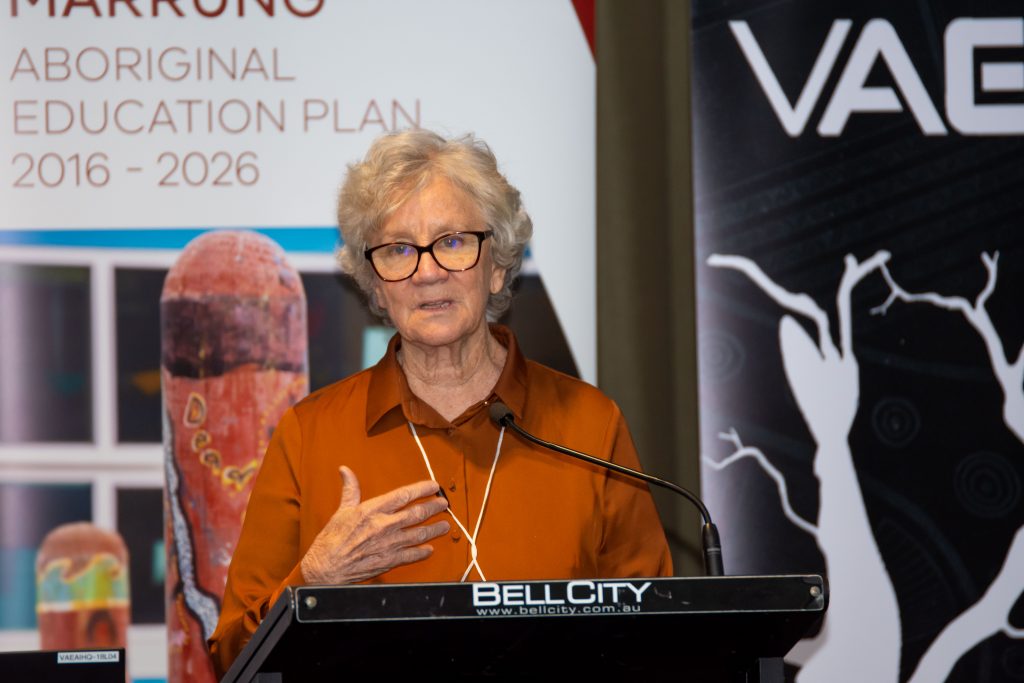 Following Atkinson was Deakin scholar, Professor Yin Paradies who delivered a presentation addressing the cultural construct of racism and how explicit teaching about prejudice is needed.

"Racism is about what we think and what we feel. It is a complicated construct with many grey areas but as long as we are willing to have empathy and listen there is opportunity to learn and grow." Said Paradies.

To conclude the day's presentations Miranda Edwards and Stacey Brown discussed the important of Koorie-inclusive Early Years education and care, Edwards specifically about Lullas Children & Family Centre and Brown about Yappera.


Day Three 
Day Three provided opportunity for a panel discussion featuring Dr Esme Bamblett, Geraldine Atkinson, Vera Briggs and Susan McDonald from the Department of Education and Training.

The four parties discussed some of the challenges and solutions that face Early Years education for Koorie children with a focus on the necessity for appropriate and long-term funding.

After two and a half days of content, the attendees got together to brainstorm and contribute ideas to the future of Early Years education for Koorie learners in Victoria.

VAEAI would like to thank everyone involved in making the conference possible, with a special acknowledgement to MC Kylie Belling who directed proceedings for the event. We also recognise the contributions of the Department of Education & Training as well as the venue Mantra – Bell City.