VAEAI is pleased to be launching two early childhood education resources during Reconciliation Week, 2020. These resources will help educators create Koorie-inclusive learning environments that respect and reflect Aboriginal people, content and perspectives – benefitting the experiences of all children.
Walking Together provides an introductory overview of Koorie people, communities, customs and protocols. It is the culmination of insights from professionals working in Aboriginal education, and includes resources and suggestions for practice.
Walking Together Resource Download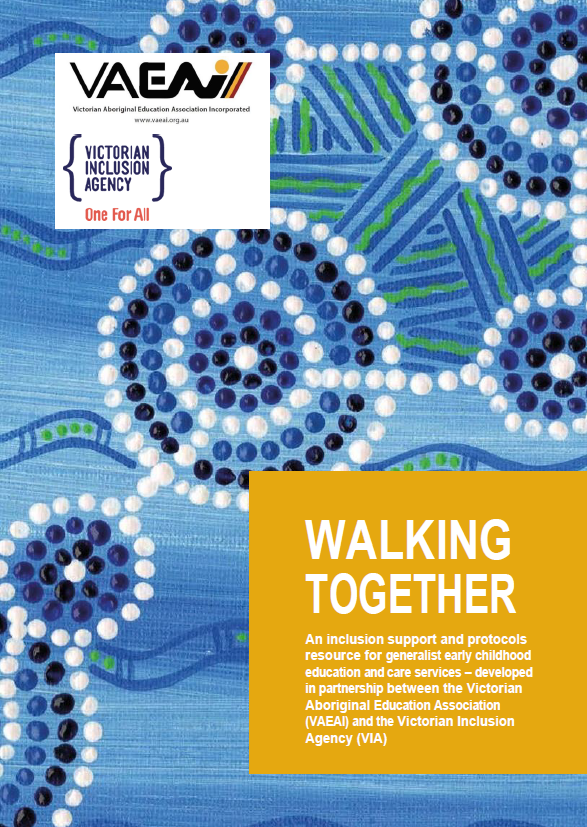 Aboriginal Early Childhood Cultural Protocols was developed in response to requests for advice and direction regarding how to provide a welcoming educational environment for Victoria's Koorie communities. The Protocols outline the foundational principles, procedures and behaviours requested of the early childhood education and care sector in Victoria, in order to demonstrate respect to Koorie people.
Aboriginal Early Childhood Cultural Protocols Resource Download