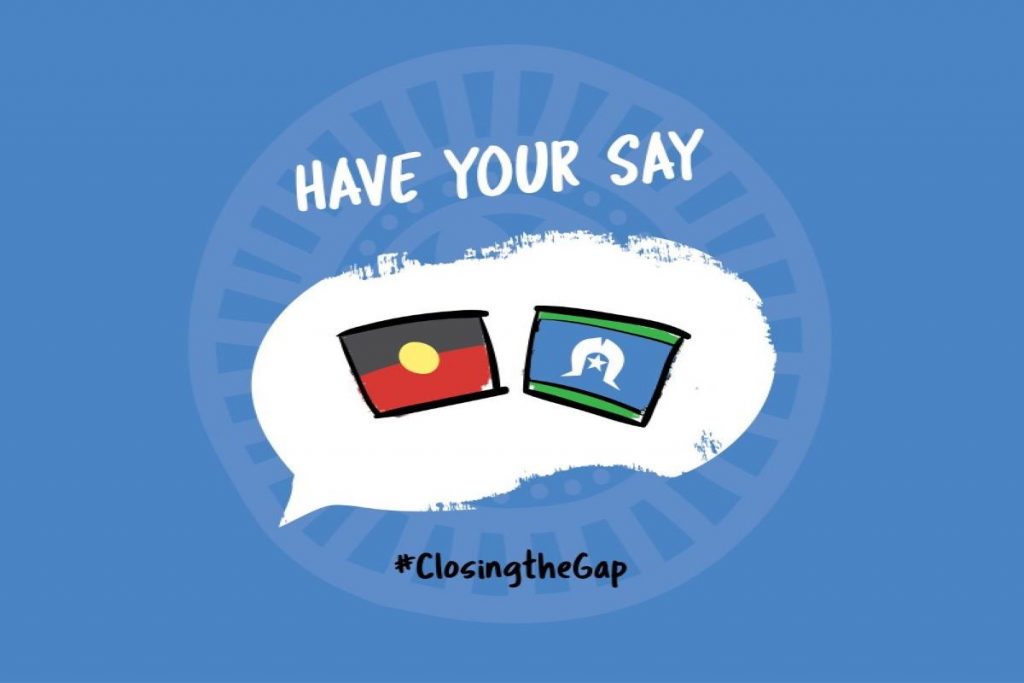 You are invited to attend a community meeting on the national Closing the Gap Agreement – a national policy on improving the lives of Aboriginal and Torres Strait Islander peoples.

The meeting will be attended by Coalition of Aboriginal and Torres Strait Islander Peak Organisations (Coalition of Peaks) members, State / Territory government officials, and an official from the National Indigenous Australians Agency.

Some of you may have attended government led meetings about Closing the Gap targets in 2017 and 2018. This time the Coalition of Peaks are leading the discussion on what needs to happen to improve the lives and respect the rights of Aboriginal and Torres Strait Islander people.

Everyone is welcome to attend – Please forward this invite to anyone who may be interested. 

There will be three meetings held across Victoria, details are below.
| | | | |
| --- | --- | --- | --- |
| City | Date | Venue | Time |
| Bendigo | Monday 14 October | Comfort Inn Julie Anna, 268/276 Napier Street | 12PM – 4PM |
| Melbourne | Tuesday 15 October | Mantra Bell City, 215 Bell Street, Preston | 12PM – 4PM |
| Morwell | Thursday 17 October | Gathering Place, 99 Buckley Street | 12PM – 4PM |
Before you attend the meeting, you can read a discussion booklet that has more background information on Closing the Gap and sets out what will be talked about at the meeting. You can also look at an illustrated story of what the meeting will be about.

If people you know are not part of these meetings or are unable to make it, they can still have their say through an online survey here.

You are also welcome to do the survey, it is open until Oct 25th, 5pm.

For more information about the Coalition of Peaks and the partnership with Australian governments, go here.