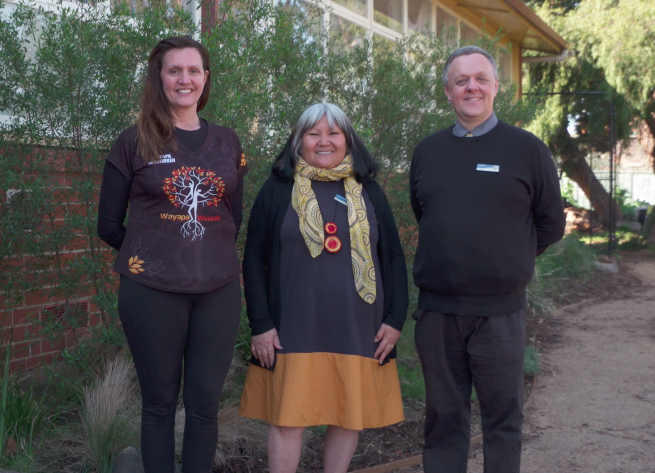 VAEAI have assisted in the implementation of Thornbury Primary School's cultural elements over the years with Senior Project Officer, Vaso Elefsiniotis, assisting the school.
"I couldn't be prouder of Thornbury Primary School. With one of the largest concentrations of Koorie students in the Melbourne Metro area, the school has progress over the last 10 years from teaching Indigenous students generally, to delivering a successful and popular Woiwurrung language and culture program and other Koorie-focused programs, said Elefsiniotis.
"The whole school is involved, with students and staff engaged in cultural inclusion and they've developed a school who's ethos and culture is Koorie proud. It honours the prime place of Aboriginal and Torres Strait Islanders across this country and strives for genuine understanding and reconciliation."
Koorie education is a priority at Thornbury Primary School with a range of programs and initiatives that have been introduced to support and promote Koorie culture, inclusion and achievement.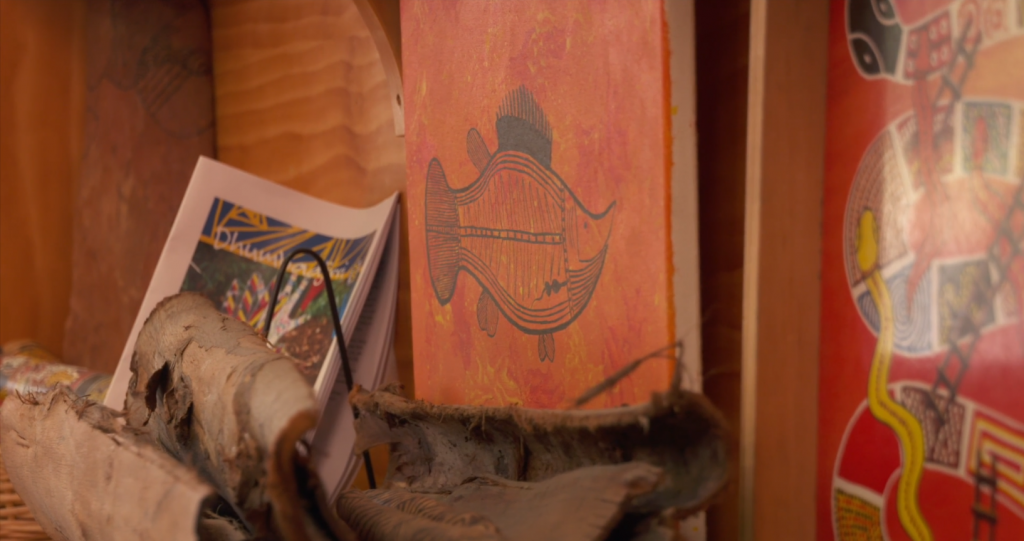 This includes a Koorie-inclusive School Wide Positive Behaviour Support initiative, which creates a framework for a learning culture that is supportive of Koorie students, the Wayapa program which involves meditation and mindfulness to connect to the earth to the spirit. and the Malpa Young Doctors program, which teaches student health and wellbeing with a Koorie focus.
Every student also has a weekly one-hour lesson in Woiwurrung, the language of the Wurundjeri people and Thornbury Language Teacher, Terri Lee-Fitzpatrick believes the award is acknowledgment of years of hard work at the school.
"Many people over the years have worked extremely hard with great energy and great conviction and great commitment, to implement and build the cultural programs and annual activities we have in place now, said Lee-Fitzpatrick.
"The LOTE Woiwurrung Language and Culture Program, a joint VAEAI/VCAA/DET led initiative, has only built on and significantly enhanced the long-standing programs and activities that preceded it,
"Prior to the implementation of the Language and Culture Program, students would have attended their Aboriginal Studies class once a fortnight. Today, all students attend their LOTE Woiwurrung Language and Culture class for an hour each week, in our Koorie Room, a dedicated space within the school."
The future looks bright for the cultural programs at Thornbury Primary School and Lee-Fitzpatrick believes other schools could follow suit in implementing similar programs into their education structure.
"I believe Thornbury Primary School will always have our cultural programs in place. They are part of our point of difference from other schools at present, but I do believe that similar programs will be implemented within other schools sometime in the future,
"Whilst many schools don't necessarily have comprehensive programs like ours, there are many who are making great efforts to implement Koorie perspectives within their curriculum. We are currently being inundated with requests from teachers, schools and kinders, as well as other community organisations, regarding our programs and wanting to visit to see it all in action," added Lee-Fitzpatrick.
The success of the school's approach has resulted in significantly improved NAPLAN results for Koorie students. In 2018 attitudinal survey results, Koorie students out-performed non-Koorie students in all areas, including classroom behavior, respect and connection to school.
Well done to everyone involved with the programs at Thornbury Primary School and congratulations on the recognition for all your hard work.