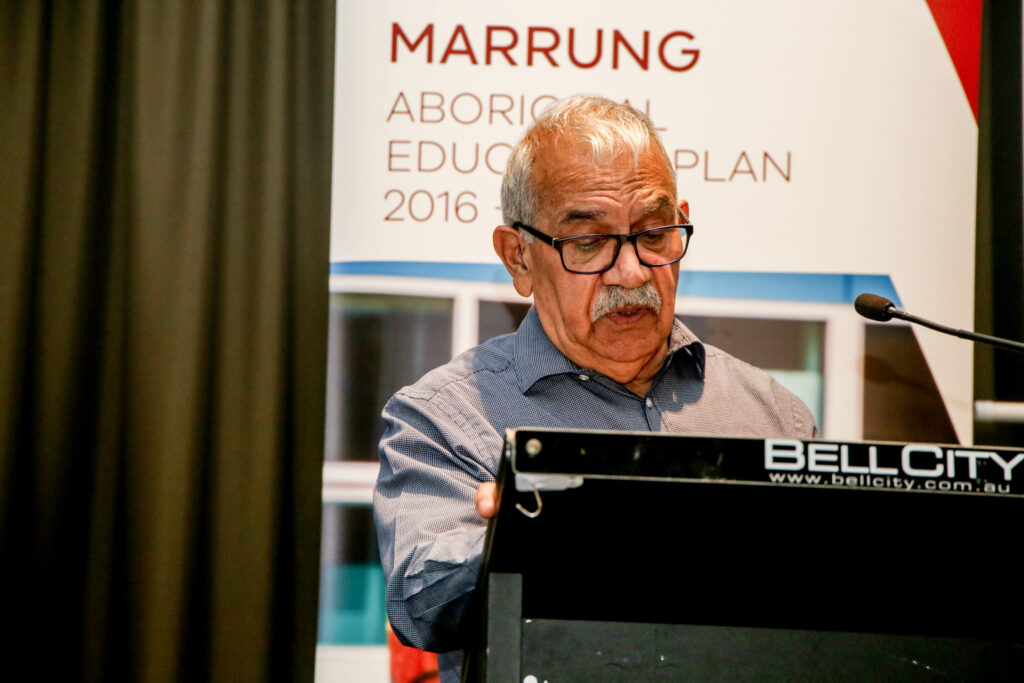 There has been some remarkable progress and achievements under the Marrung 10-year Education Plan since its inception in 2016.
The implementation of a community centered governance structure and bettered consultation as recommended in Marrung has resulted in unheralded progress amongst Koorie learners.
An analysis of the 2018 statistics has only indicated further positives.
Measurable improvements across early years, schools and higher learning were identified in 2018 regarding attendance, engagement and graduation.
"We've seen some incredible growth under the Marrung Education Plan 2016-2026 and we're delighted with the relationship that is developing between community and the education system, said VAEAI GM Lionel Bamblett
"Marrung outlines an optimal structure where community and the Department of Education can meet to connect and work together and that's providing great results with coordination between the two parties,
"The community is becoming more aware of how the education system works which is providing a greater ability to interact with each other and work together. We need to continue to support this relationship." Added Bamblett
Kindergarten enrolment and participation is at an all-time high for Koorie learners with an increase of three and four-year olds attending kindergarten.
Figures have improved around students having a sense of connectedness across secondary schooling and an increase of 13% was seen for Koorie learners completing a VCE, VCAL or VET certificate.
The results also show that the largest percentage of Koorie Year 12 graduates are choosing University with 32.9% opting for Bachelor Degrees. 

According to VAEAI General Manager Lionel Bamblett, these statistical findings are a combination of planning and governance and implementation from people on the ground.
"That's the strength of Marrung. Community is embracing it, but they are also at a point in time where they wanted to embrace it, 

"They were previously negated or locked out before, but now they're heavily involved. Under previous models the only voice community had would be isolated members of Local Aboriginal Education Consultation Groups. This is no longer the case. We have local communities and multiple avenues for people to have a voice,
"The structure under Marrung enables us to pull the voices together. The whole premise is self-determination." Added VAEAI General Manager Bamblett
There is still work to do in target areas, especially with attendance and engagement.
"The next step comes with a greater community buy in. Our participation rates of enrolment in kindergarten, graduation from high school and general engagement have grown exponentially, but there is still a missing piece with attendance. Our attendance rates are less than desirable, and we need to look at how we address that,
"It comes down to buy in from the community and structures that allow people to feel valued by the education system,

"We have to get to the point where our Koorie learners want to be in the class room. We want kids to feel comfortable and to feel willing to come to school and learn." Said Bamblett
Bamblett feels that some of the issues surrounding engagement will inevitably be addressed by further access to resources, training and support for teachers.
"The need for resources and proper training for teachers entering the education system has never been more important than now,

"This is why we are in the process of developing the framework for an education centre, because we don't currently have a repository of Aboriginal knowledge in this state to share with teachers, schools and universities,
"When it gets to the school level there needs to be support for schools and teachers to deliver education outcomes for our community." Added General Manager Bamblett